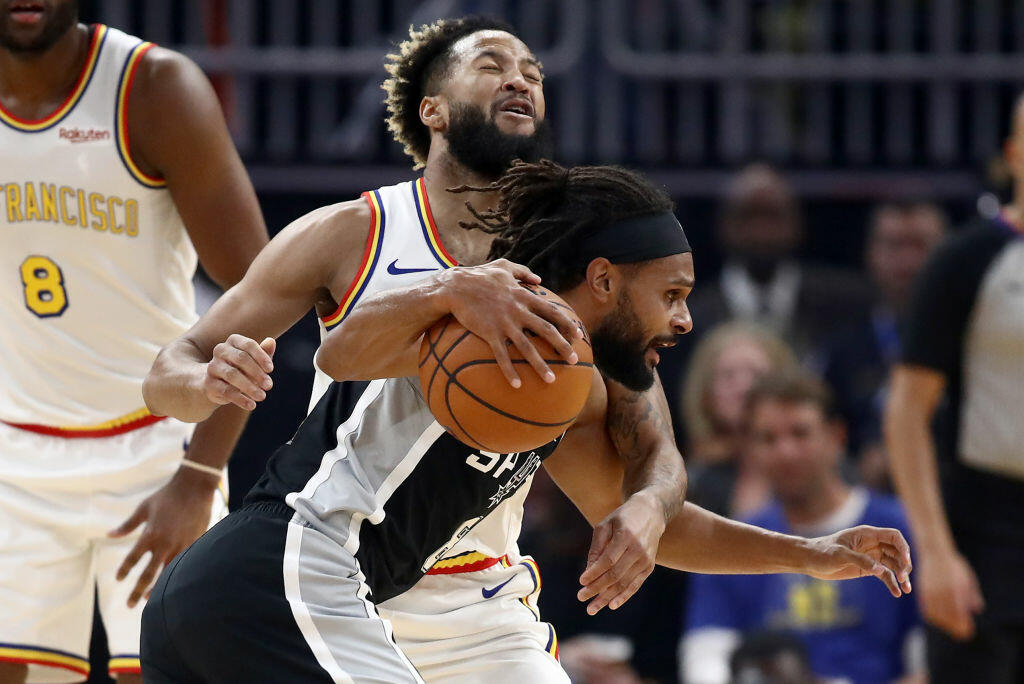 Photo: Patty Mills #8 of the San Antonio Spurs is guarded by Ky Bowman #12 of the Golden State Warriors at Chase Center on November 01, 2019 in San Francisco, California. (Getty Images)
The Spurs beat the Warriors 127-110 in San Francisco on Friday night.
Patty Mills led the way with 31 points. LaMarcus Aldridge added 22 and Rudy Gay dropped in 16. In addition, Bryn Forbes scored 14, DeMar DeRozan had 13 and Derrick White 10, to give the Spurs 6 players in double-figures.
The victory was on a back-to-back that saw the Spurs losing to the Clippers the night before in Los Angeles.
The game was played in the Warriors new Chase Center arena in San Francisco. The Spurs are back in Los Angeles on Sunday to take on the Lakers.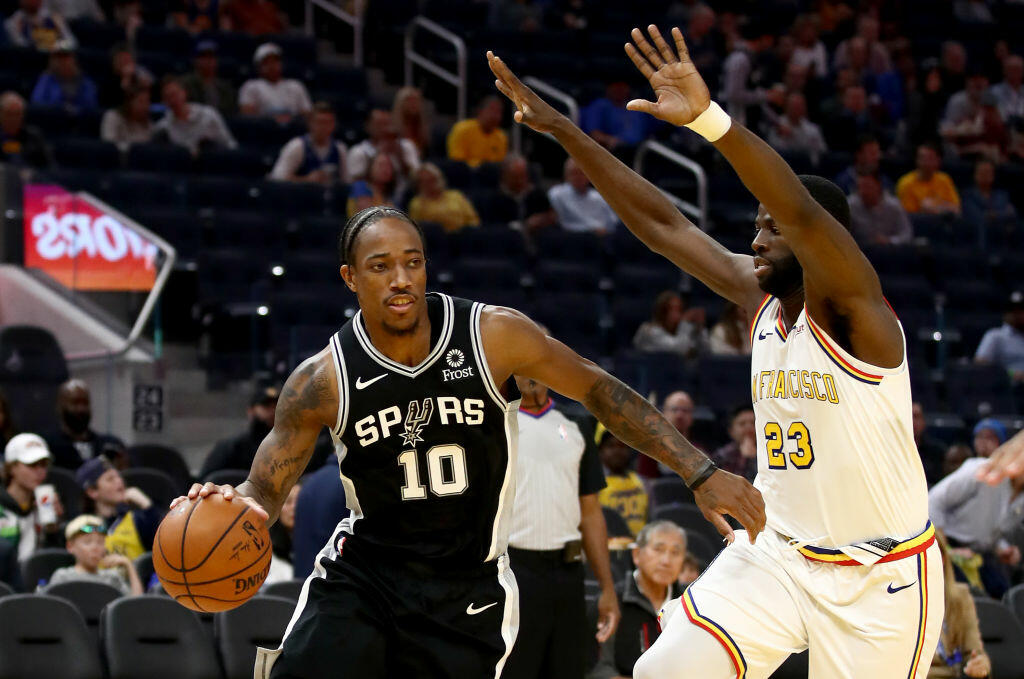 Photo: DeMar DeRozan #10 of the San Antonio Spurs is guarded by Draymond Green #23 of the Golden State Warriors at Chase Center on November 01, 2019 in San Francisco, California. (Getty Images)