Astros Will Extend Protective Netting At Minute Maid Park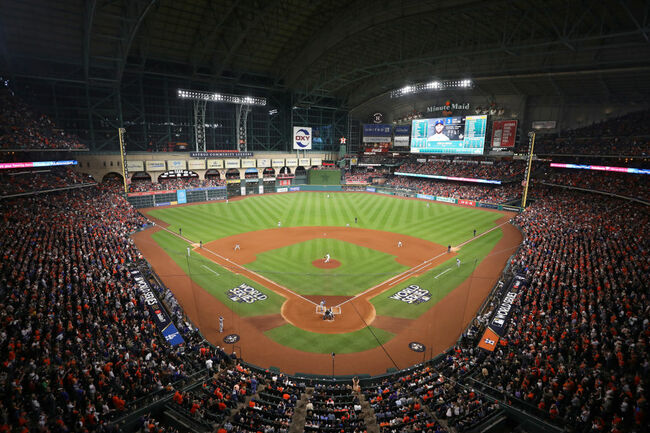 The Houston Astros have announced they are extending protective netting at Minute Maid Park. The netting is meant to protect fans from baseball that are hit into the bleachers. In addition to extending the netting to cover a larger area, the Astros say the current netting will also be replaced and all of it will be knot-less netting, which will improve the view for fans.
On May 29, in a 2-year-old girl was hit by a foul ball during an Astros game against the Cubs.
Officials say they expect to have the new netting in place by August 19.
The Astros released the following statement about the changes:
"Fan experience is always a top priority for the Astros. The Astros have followed Major League Baseball's guidelines regarding netting while providing fans with a choice as to whether they sit in areas with or without protective netting. These changes will improve the fan's experience and increase the number of seats behind protective netting. Fans will continue to have the option to sit in areas without netting."
Photo: Getty Images

Chris Duel
Catch Chris Duel weekday afternoons on Ticket 760 and host Spurs React on 1200 WOAI after every Spurs game. Get his official bio, social pages and articles on Ticket 760!
Read more