Cowboys surprised by Whitehead's legal issues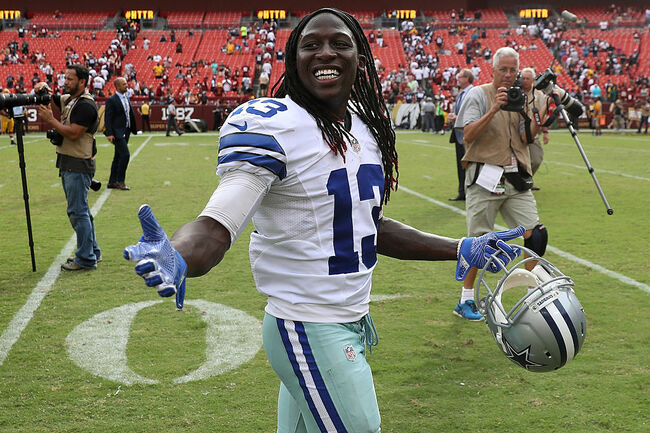 Dallas Cowboys head coach Jason Garrett was surprised by more bad news Monday when he learned that receiver/returner Lucky Whitehead was arrested and charged for shoplifting in June, then a warrant was issued when the player failed to appear at an arraignment hearing earlier this month.
"First time I heard it was coming off the practice field," Garrett said Monday.
Whitehead, 25, was arrested and charged with shoplifting/petit larceny under $200, a misdemeanor, on June 22 in Prince William County, Va. He then failed to appear for a court hearing on July 6, resulting in the arrest warrant being issued, according to Prince William County General Court records.
The Cowboys were not aware of Whitehead's arrest until the news was first reported by TMZ Sports and confirmed by the Dallas Morning News and ESPN.
"We will do what's in the best interest of the Dallas Cowboys," Garrett told reporters at training camp in Oxnard, Calif.
A few hours later the Cowboys released Whitehead.
The shoplifting arrest reportedly came in connection with a theft from a convenience store. Whitehead was asked about the charges at camp.
"I didn't even know about that," he told reporters.
"I don't know what's going on." Whitehead's next hearing is scheduled for Aug. 10, according to court records.
Photo: Getty Images

The Sports Buffet
The Sports Buffet weekday afternoons on Ticket 760? Get the official bio, social pages, articles and more on Ticket 760!
Read more