Former Spur Avery Johnson's still got it at age 51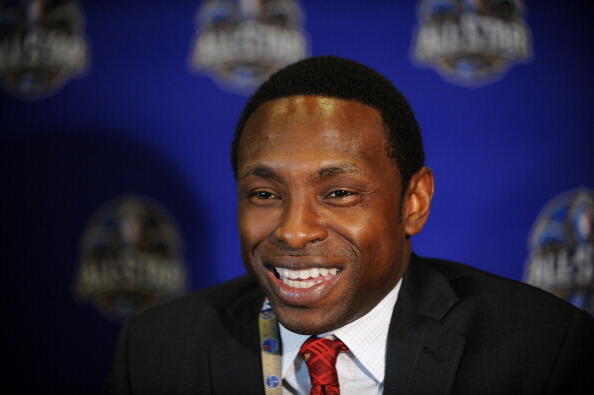 Avery Johnson will be forever known in Spurs lore as the point guard who hit the baseline jump shot that gave the Spurs their first NBA Championship on the night of June 25, 1999.
But that was another century ago, and "The Little General" is now 51-years-old and the head coach of the University of Alabama men's basketball team.
So what did he do this week when the team was short handed in practice?
He suited up. And he played the entire practice along with his team of 18 to 22 year olds.
"I was kind of pressed into action," Johnson told reporters. "But at the same time, telestration is good, coaching is good, but demonstration, sometimes, can be even better. That was the first time since I've been here where I actually -- from the warm-up all the way through to the end -- that I did that."
"Yeah, I needed ice on my knees afterwards, he added."
The Alabama Crimson Tide is 16-12 overall and 9-7 in the SEC this year under Johnson.
(Photo: Getty Images)

Chris Duel
Catch Chris Duel weekday afternoons on Ticket 760 and host Spurs React on 1200 WOAI after every Spurs game. Get his official bio, social pages and articles on Ticket 760!
Read more